Franco's Pizzeria Italiana
Thank you to all our customers, friends, family and loyal followers of my father Franco. We laid him to rest on Tuesday 12-30-14 and we will now continue his legacy of the best Italian food Pittsburgh has to offer. We are open for business just like he would want us to be and we will hold him in our hearts and honor him with every smile that comes our way. He always said when your customers smile after they eat your food...you did good! Salute PaPa...ti voglio bene!
On Monday December 22, 2014 Franco D'Amico passed away. He was our inspiration, our mentor, and the reason for this pizza shop; But more importantly he was my father and Pa to our 2 daughters Gina and Ava. He was the most loving and giving man I ever met and his love of cooking and people pleasing was endless. We will continue to keep his spirit alive the best way that we can and offer you the passion and love of food that he passed down to us. In his honor we ask you to do what he would want us all to do....raise up a glass of wine and toast to good food, good health and family! Salute and Cent Anni!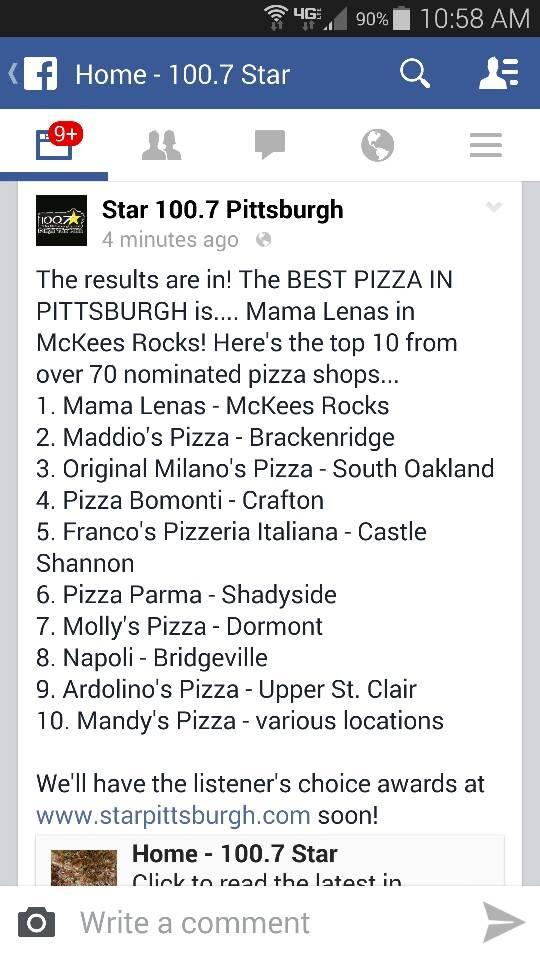 On Thursday September 25th, 2014 at 2:00pm, Dan got a call from Shelley Duffy from Star 100.7 radio station telling him he got nominated for Pittsburgh's best pizza. Less than 24 hrs later (Friday September 26th) he delivered two of our best selling pizzas...THE BLUE PIG. Out of

70

pizza shops we came in

5th!!!!

This was our first time EVER doing this and we are pretty darn proud! We want to congratulate everyone that got nominated and especially the top 4: #1 Mama Lena's in McKees rocks, #2 Maddio's Pizza in Breckenridge, #3 Original Milano's Pizza in South Oakland, and #4 Pizza Bomonti in Crafton. We know the hard work and dedication that goes into making a great pizza, and are honored to be part of the TOP 5 BEST PIZZA SHOPS IN THE BURGH!!!

THANK YOU EVERYONE!
Bubba Show's Star 100.7 Best Pizza in Pittsburgh Listener's Choice Award!

Vote for

Franco's

Pizzeria

Italiana!
http://starpittsburgh.cbslocal.com/2014/09/26/bubba-shows-best-pizza-in-pittsburgh-listeners-choice/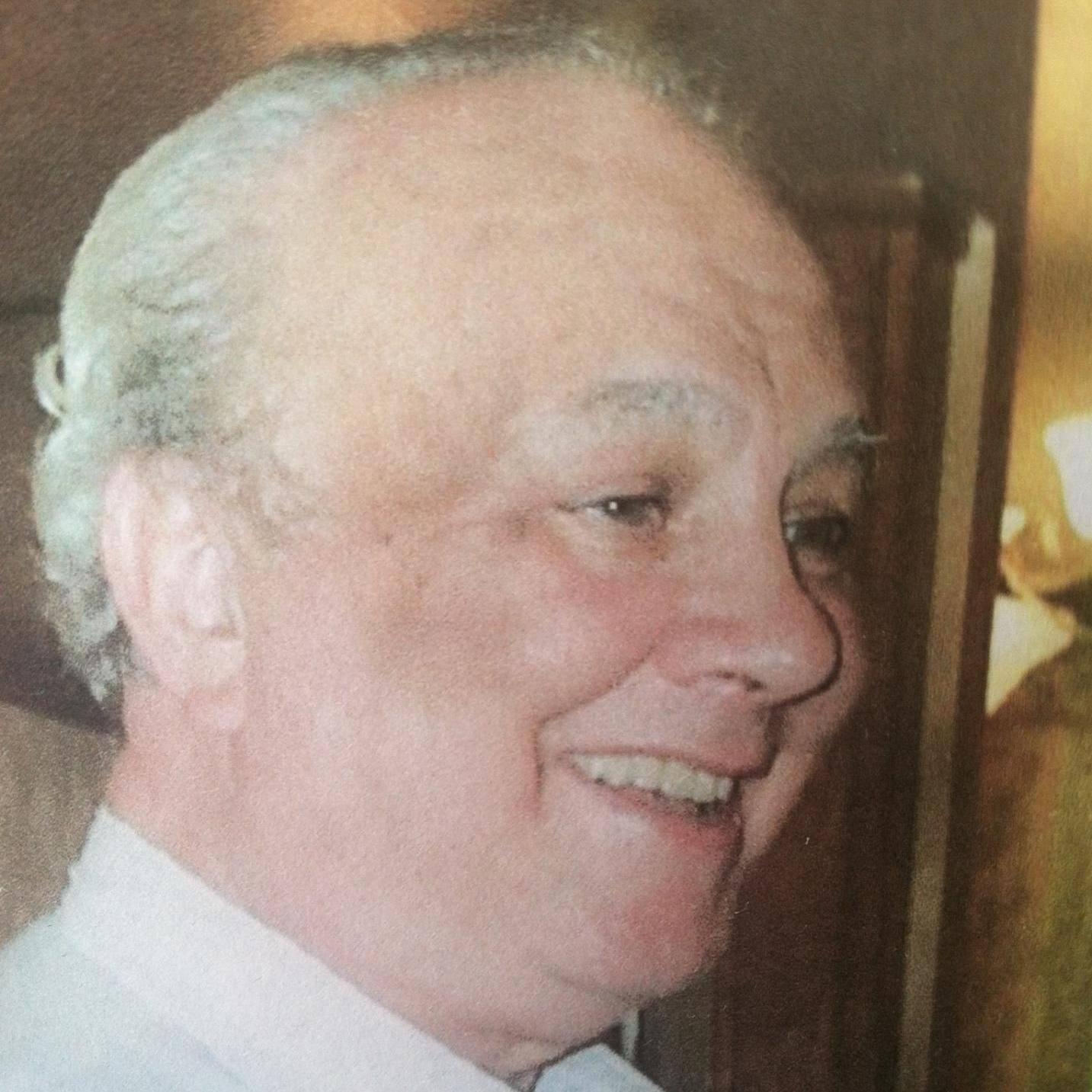 Franco D'amico was born in Piaggine, Italia in 1931. He was a shoemaker most of his adult life. Coming to the United States in 1963 to find the American Dream, Franco started working at Gammons restuarant which was in the South Hills of Pittsburgh. Franco then worked at the Duquesne Club as a dishwasher. In 1964, Franco fell in love with and married Frances Tambellini. He then joined forces with the Tambellini girls (Frances and Mary Tambellini-Pelligrini) to work at Tambellini's restaurant on 7th Street in downtown Pittsburgh. While working at Tambellinis, Franco invented his famous fried Zuccini. His fried Zuccini became so popular, Franco was nicknamed, "The Duke of Zuke!" A fire took the restaurant in 1979, but was rebuilt better than ever, and that's when Franco's popularity exploded! Franco went out on his own in the early 1980's, starting at Alexander Graham Bells and Garden on the Square. Franco had a HUGE following from Tambellinis, and in 1987 Franco opened Bravo Francos in downtown Pittsburgh, located across the street from Heinz Hall. He followed that venture with his long tenure at Franco's Restuarante in Fox Chapel. Getting on in life, Franco retired in 1999 and helped his son Joseph build Franco's Trattoria with a location in Peters Township. Franco is now stepping up once again and helping his daughter Maria and son in law Daniel build Franco's Pizzeria Italiana in Castle Shannon. Maria, an avid cook who learned her trade at her fathers knee, and her husband Daniel "The Passionate Pizza Man" Santoro, opened up Franco's newest adventure FPI - Francos Pizzeria Italiana! FPI will include Francos classic creation, his world famous meatballs! The pizza making will be left to Franco's son in law Daniel, who Franco has been quoted as saying "He maka da besta pizza I ever had!" So if your looking for true Franco food, there is only two places in Pittsburgh where his blood runs through their veins. Franco's Trattoria in Peters Township and Franco's Pizzeria Italiana in Castle Shannon. All the others that have the Franco's name on it, well, they are just want-a-be's.
Hours
Monday: Closed
Tuesday - Thursday: 11:30 AM - 09:00 PM
Friday - Saturday: 11:30 AM - 10:00 PM
Sunday: 12:00 PM - 08:00 PM
Text "FRANCOS" to 31996 to become a member of Franco's Pizzeria Italiana
​VIP Club!
3805 Willow Avenue, Pittsburgh, PA 15234 412-668-3245
Site Map